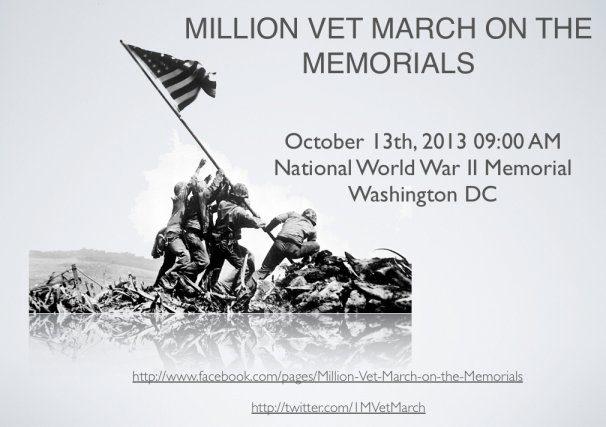 One Million United States Veterans marched on Washington today to make their voices heard - with little to no media coverage.
It is disgraceful that the men and women who served their country - many now in wheelchairs - have been treated in such a vile manner by their own government. Every American citizen should be outraged. Since the so called "Government shutdown" military veterans have been denied benefits, Mass on military bases (chapels locked up) and access to their own war memorials - yet 85% of the government has remained operational. This move is sheer spite work on the part of a prideful, arrogant POTUS and administration. Nobody needs God more than they do.
As they marched in the rain today these great patriots sang songs including the National Anthem and God bless America. What has this country been reduced to, where the commander in chief so greatly disrespects and dishonors those who have served this nation?
I ask for your prayers for these courageous war veterans and while we're at it - for an administration that is sore in need - and for our country.
May God greatly bless every veteran, friend and family member who marched for freedom today.